Apple AI search engine free | How this will impact Google and Bard?
Apple is supposed to be working on a new search software, it may launch it sooner or later. It has been years since Apple has been trying to launch a powerful search software. Basically, the company wants a new search engine that could compete with Google search.
Bloomberg stated that Apple is developing its own search engine to give tough competition to Google Search. The development is still in its initial stage so it is not clear when the software will launch.
According to the rumors, Apple's new search software will be supported by Artificial Intelligence and Machine Learning. So it would be able to give more meaningful and personalized search results to users. Rumors also say that Apple will be working on new and innovative ways to search for information beyond text like you can search for any information using images, videos, and audio.
Apple has been investing a lot in Artificial Intelligence and Machine Learning. Apple appointed John Giannandrea in 2019. He is a former Google executive who used to handle the organization's efforts to conduct AI research and development. He is now senior vice president of Apple in artificial intelligence and machine learning.
There are some search technologies of Apple which are Spotlight, Siri, and the App Store. Spotlight is a search feature that helps you to find files, apps, and other information on your device, Siri is a voice assistant that answers questions, performs tasks, and controls devices and the App Store is a platform where users can download and install apps on their devices.
Perks of Apple's Search Engine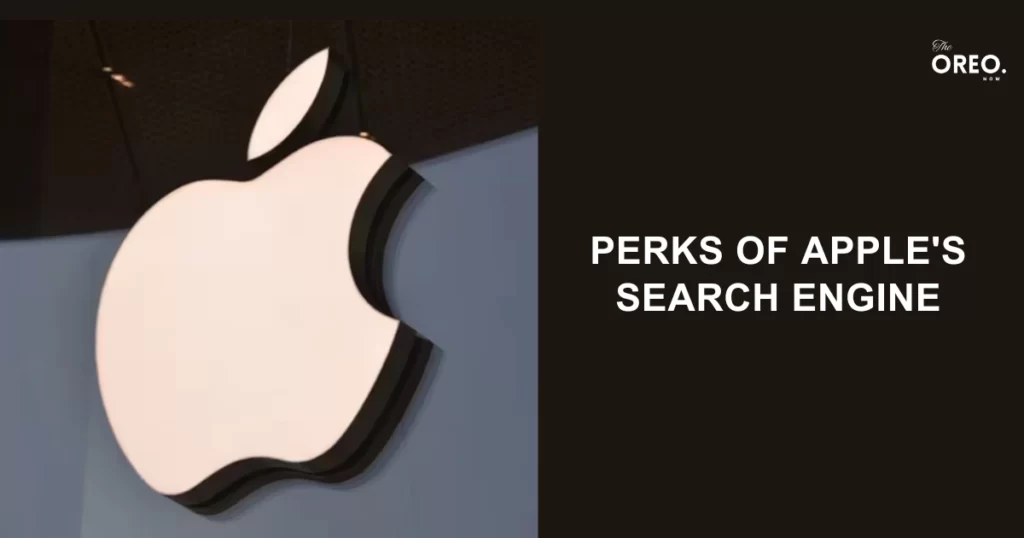 Privacy
Apple is committed to privacy, so its search engine may be more privacy-focused than Google Search.
Integration
Apple's search engine is expected to be more integrated with Spotlight, Siri, and iCloud. It will make things easy for users to find the information they need.
Performance
Apple is known for its high-performance software. So Apple's search engine could be faster and more responsive than Google Search.
Innovation
Apple search engine could introduce new and innovative features that may not be there in other search engines.
Remember that Apple's search engine is still developing. It's unclear when it will launch. In fact, it may not even get launched. We can't say anything if it will be successful or not. But it will surely be a major threat to Google's Search Engine. Apple has a huge user base and it would be able to attract a number of users significantly.
Overall, Apple's search engine has the power to become a useful tool to find information. Let's wait and see what features it will have or how it will compare to other search engines. Till then stay connected with Oreonow.