Google's AI-powered Search Generative Experience: Google can now generate AI Images from Search Bar | Written Drafts
Yes, that's true. Google can now generate AI images directly from the Search Bar with the help of Search Generative Experience. Google's Search Generative Experience (SGE) is an experimental feature which uses generative AI and provides users with informative and helpful search results.
Soon after Microsoft OpenAI's DALL-E announcement of creating images from Bing Chat, Google following suit is not entirely unexpected. It will let the user create images straight from the provided prompt.
Google announced two features for its Search Generative Experience
Creating generative AI images by simply searching on Google
Written Drafts
How to Activate Search Generative Experience (SGE)?
If you want to take advantage of these new features, you must activate SGE first. Want know know how to do it? Follow these steps.
Open Chrome on your Laptop/Computer.
Sign into your Google Account and make sure the "Incognito mode" is turned off.
Click on the (+) sign at the top of the browser to open a new tab.
At the top right of the page, Click on the Labs icon.
Tap the toggle to turn on the experiment on the SGE card.
After doing these steps SGE will be activated in your device.
Creating generative AI images by simply searching on Google
Users who have joined up for Google Labs' Search Generative Experience (SGE) can now ask the search engine to generate photos using artificial intelligence.
"There are times when you might be looking for a specific image, but you can't find exactly what you have in mind. Or maybe you have an idea that you need help visualizing," Google explains. "So beginning today, we're introducing the ability to create images with our generative AI-powered Search experience (SGE). If you search for something like 'draw a picture of a capybara wearing a chef's hat and cooking breakfast,' SGE will provide up to four generated images in the results."
Now there are two different ways you can use this feature.
When you put some text in the search bar, 4 AI-generated images will be shown related to the text. You can select any image from them which is the closest to what you want. In fact, you can add more details to make the image even more realistic or if you want anything else in the image.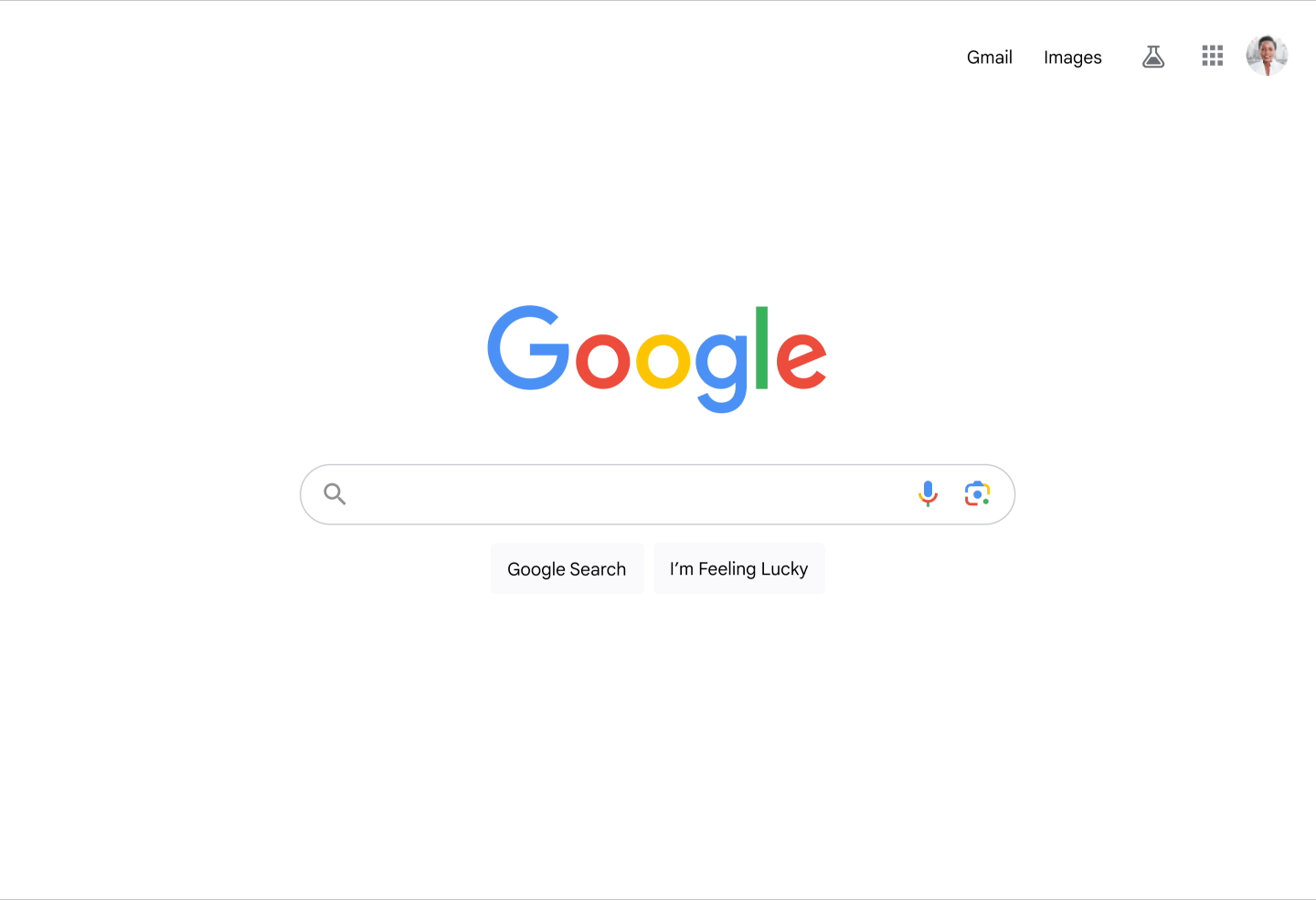 For example: You want an image of a caybara cooking food. AI will generate 4 images and you can select one that you want. If you want something else like the caybara should be wearing a chef's cap, you can add these in the description and AI will provide you with a realistic image of a caybara cooking and wearing a chef's cap.
Another way is that Google can create AI-generated images directly in Google Images. If you want to search for anything then the images will open. Along with these images, there will be a prompt "Create something new". You just need to hit the "Generate" and a sidebar will appear. There will be so many AI-generated images based on your search.
For example: If you want to search for "Halloween decorations", then images will be shown. There will be a Create Something New prompt, click on generate and AI images will appear on a sidebar.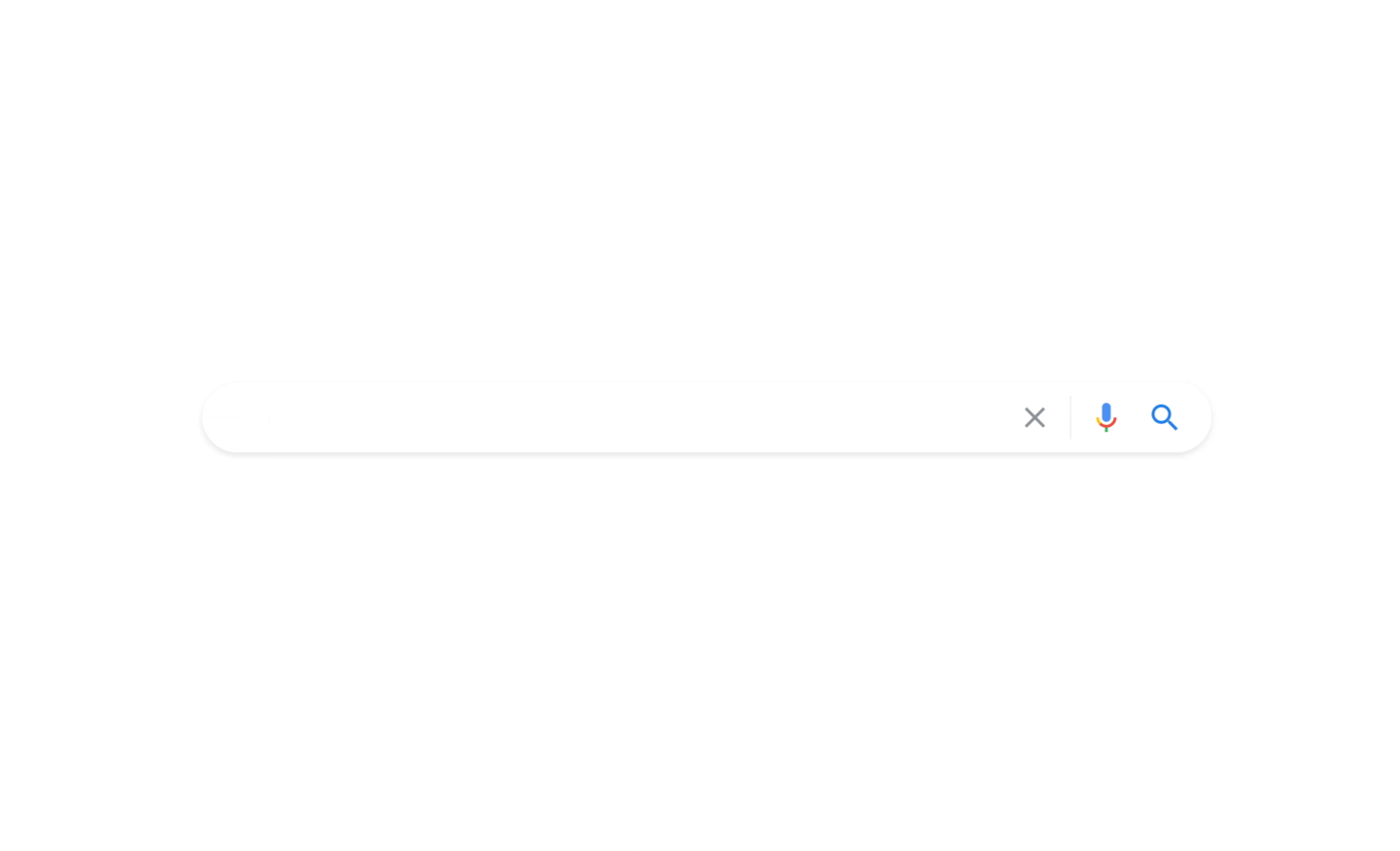 Note: Every image generated by SGE will be labelled with metadata and there will be a watermarking embedded in it to indicate that it was created by AI.
Google AI image generation is only available in English in the United States right now. People who opted into the SGE experiment are the only ones who can use this feature and they should be above 18 years old.
Written Drafts
Written drafts in SGE is a new feature with which users can generate AI-assisted writing ideas. This can help them in various tasks, like writing emails, blog posts, or even research papers.
To generate a written draft in SGE, you just need to type a prompt in the search bar. SGE will generate a draft for you. You can edit this draft or customize it later however you want.
For example: You want to write a blog on fitness. Just enter this prompt "Write a draft blog post about fitness". SGE will then generate a draft which you can edit later.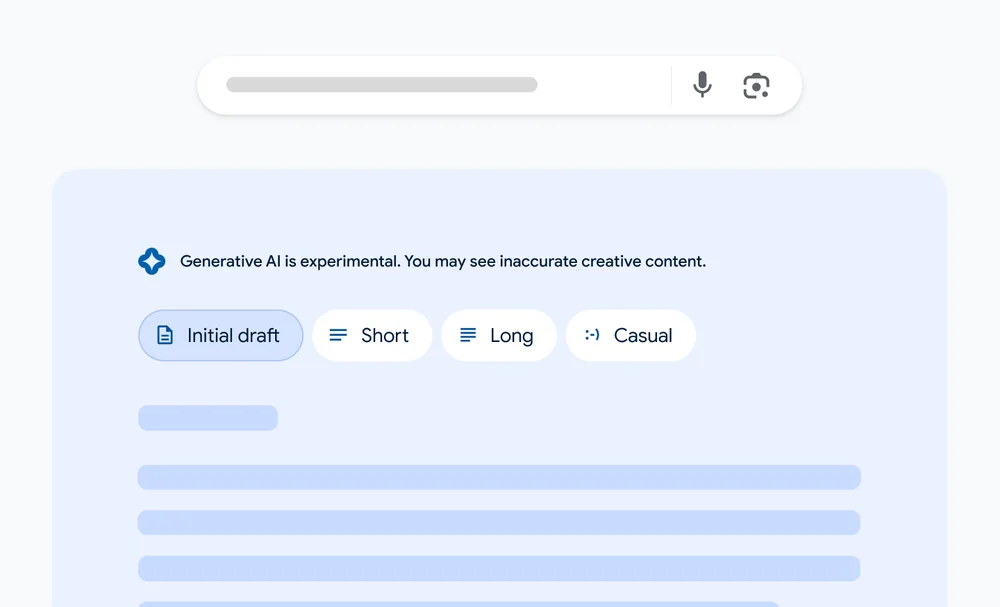 The drafts generated can be in different styles or tones. You can also export them to other tools including Google Docs or Gmail. Or you can simply copy and paste the draft into another document.
SGE is still under development but it is a powerful tool that can completely change the way we search for and consume information. Waiting for these two features of Google to give tough competition to Microsoft's DALL-E. Let's see what more innovations SGE will bring in the future, till then stay connected with oreonow.