Is Microsoft going to add PC games to Xbox Cloud gaming?
Xbox Cloud Gaming could add PC games. In fact, Microsoft has said that it is interested in doing so because of the growth of cloud gaming and PC gaming. The success of Xbox Cloud Gaming has also contributed to this decision.
Xbox Cloud Gaming will get a number of benefits by adding PC games:
Expanded library of games
Xbox Game Pass subscribers will have access to a wider range of games which includes popular PC games that are not available on consoles.
More subscribers
Adding PC games will make Xbox Cloud Gaming more appealing to a wider range of gamers, including PC gamers who do not have a gaming console.
Increased revenue
Since Xbox Cloud Gaming is a subscription service Microsoft will generate more revenue from each subscriber who plays PC games on the service.
Competitive advantage
There are some cloud gaming services like Nvidia GeForce Now and Amazon Luna which already offer PC games. By doing the same Xbox Cloud Gaming will be able to compete more effectively with these services.
Read this to know how PC games could benefit Xbox Cloud Gaming.
Image Credit- https://www.extremetech.com/gaming/is-microsoft-about-to-add-pc-titles-to-xbox-cloud-gaming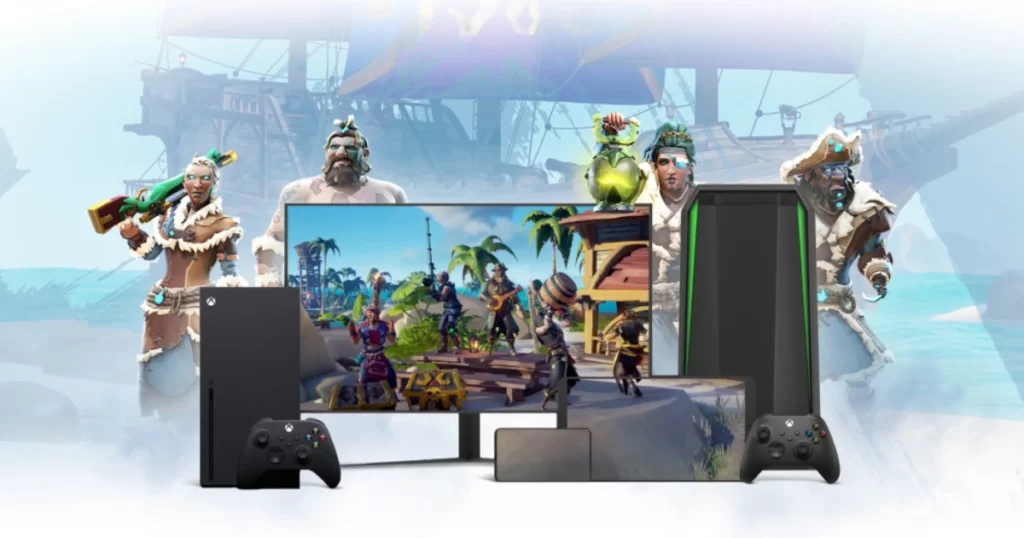 Xbox Cloud Gaming could attract new subscribers who are currently using other cloud gaming services to play PC games.
Xbox Cloud Gaming could make it easier for PC gamers to try new games without having to download and install them on their own computer.
Xbox Cloud Gaming could allow PC gamers to play games on devices that are not powerful enough to run them natively, such as smartphones and tablets.
Xbox Cloud Gaming could allow PC gamers to play games with friends who are playing on consoles.
To add PC games in Xbox Cloud Gaming Microsoft will have to overcome some challenges first
Since PC games require more powerful hardware to run than console games because they are designed to run on a wide range of hardware, from low-end laptops to high-end gaming rigs. So Microsoft would need to invest in new hardware to power PC games in the cloud.
PC games often have more complex controls than console games as PC games support a wider range of input devices like keyboards, mice, and gamepads. So Microsoft would need to develop new ways to stream PC games with different input devices.
I believe that Microsoft has the resources to overcome these challenges.
Since there are already a few cloud gaming services that offer PC games, such as Nvidia GeForce Now and Amazon Luna. However, Xbox Cloud Gaming has a number of advantages over these services, such as a larger library of games and a lower price point.
There are a few games, available on other cloud gaming services that are very popular, and expected to be added to Xbox Cloud Gaming
Fortnite
Minecraft
League of Legends
Dota 2
Call of Duty: Warzone
Apex Legends
Grand Theft Auto V
Cyberpunk 2077
Elden Ring
Red Dead Redemption 2
Forza Horizon 5
Halo Infinite
However it is not confirmed yet, we will have to wait for the official announcement by Microsoft regarding these games.
Overall, it is likely that Xbox Cloud Gaming will add PC games in the future. Stay excited to see what the future holds for Xbox Cloud Gaming and PC games. I believe that cloud gaming has the potential to revolutionize the way we play games. Till then stay connected with oreonow.