Did Musk's Super-Fight Challenge Lead to Zuckerberg's ACL Tear?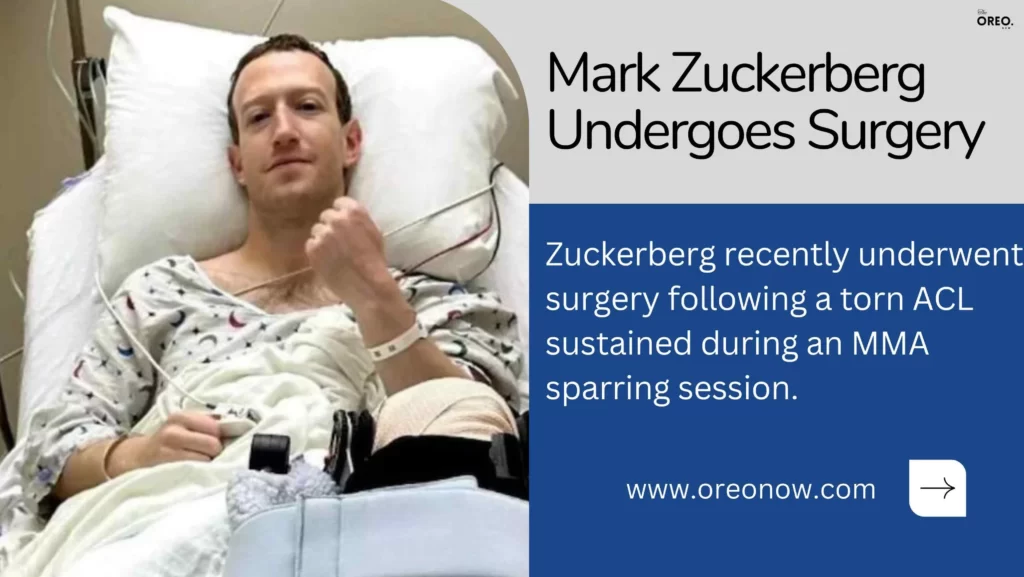 Did practicing too hard lead to Zuckerburg's ACL Tear? Mark Zuckerburg tore his ACL (Anterior Cruciate Ligament) while MMA training on November 3, 2023. He underwent surgery the same day. Zuckerburg announced on Instagram that he was training for a competitive MMA fight but that his plans would be delayed. 
Zuckerberg is a known fan of mixed martial arts and has been training in the sport for several years. In May 2023, he competed in his first jiu-jitsu tournament and won some medals. In June 2023, Tesla CEO Elon Musk seemingly challenged him to a "cage match."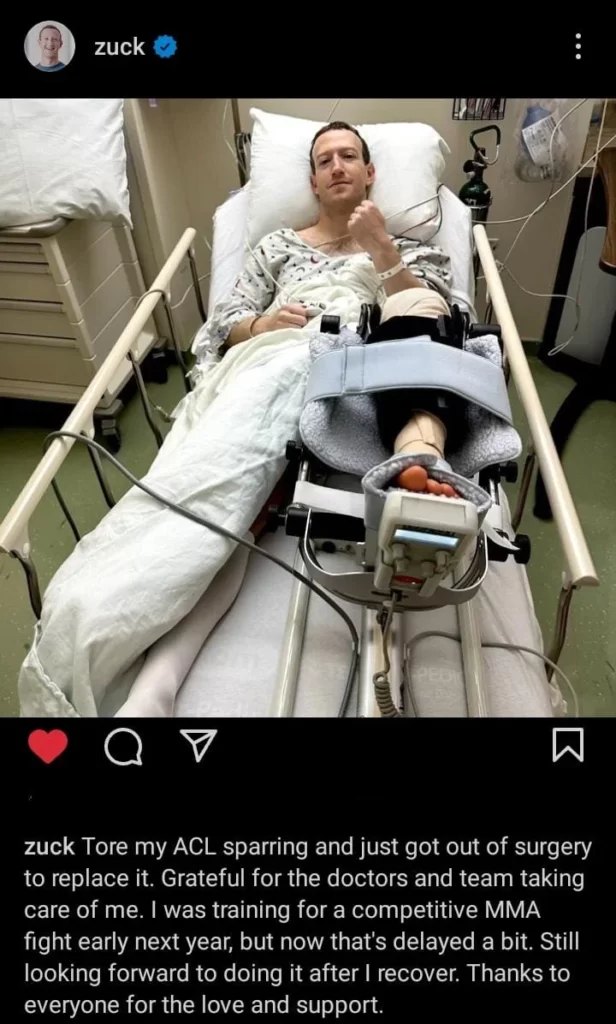 Zuckerberg has been practicing mixed martial arts for a number of years and is well-known to be a devotee of the discipline. He participated in and took home several medals at his first jiu-jitsu event in May 2023. Elon Musk, the CEO of Tesla, appeared to challenge him to a "cage match" in June 2023.
Did Zuckerberg's ACL Tear have something to do with the fight with Musk?
It's interesting to note that Elon Musk's comment about "anytime, anywhere, any place" revived rumours of a super fight only days before Mark Zuckerberg's ACL tear. There have been speculations that Zuckerberg's injuries may have resulted from pushing himself too hard during his training after Musk's challenge.
Others believe that regardless of whether an athlete is preparing for a particular bout or not, ACL tears are a regular ailment among athletes. It's also important to remember that Zuckerberg has been practicing mixed martial arts for a while, so it's doubtful that Musk's challenge would have caused him to push himself beyond his comfort zone.
Zuckerberg's surgery was successful, and he is expected to make a full recovery. But, he will need to undergo several months of physical therapy before he can return to MMA training. It is unclear whether Zuckerberg still plans to compete in an MMA fight after he recovers. However, he has said that he is still looking forward to doing it after he heals.
Ultimately, it is impossible to know for sure whether or not Musk's challenge played a role in Zuckerberg's injury. However, the timing of the two events is certainly intriguing. Let's see if we will be able to see the fight between Mark Zuckerburg and Elon Musk in the future or not, till then stay connected with Oreonow.