AI in Google Maps Search: AI makes Google Maps Powerful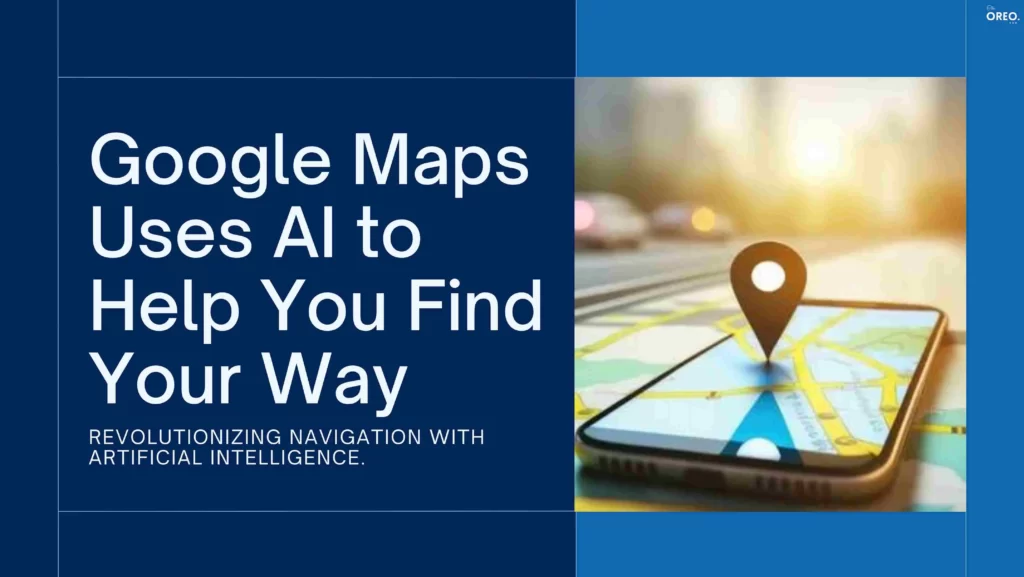 Yes, AI in Google Maps Search! Google Maps recently added a number of AI-powered features to its search function. With the help of these features, you can easily find specific items near you, find inspiration for things to do, and explore the surroundings. Isn't that Amazing?
AI can be used to identify and correct errors in the Google Maps data. Also, it can add new information to Maps easily. This will make the app more accurate and complete.
This new Google Maps AI Search are still under development, but they have the ability to make Google Maps even more useful and powerful.
Features of AI in Google Maps Search
Photographic Search
Users may now look for specific things or places in pictures uploaded by other Maps users. In order to detect things of interest, billions of pictures are analyzed using artificial intelligence. A user can search for "pumpkin patch with dog-friendly activities" and Maps would provide images of dog-friendly pumpkin patches based on user evaluations and available photographs.
How to use Photographic Search?
Open Google Maps and tap the camera icon in the search bar.
Take a photo of the object or scene you're looking for, or upload a photo from your library.
Maps will then show you results that match your photo, including places, information, and reviews.
Immersive View for Routes
AI could be used to create a 3D model of a user's route, including buildings, streets, and traffic. This helps users figure out how traffic conditions are likely to affect their arrival time and explore their route before they begin driving or walking.
How to use Immersive View for Routes?
Open Google Maps and get directions to your destination.
Tap the "Immersive View" button.
You'll be able to zoom in and out of the 3D model and rotate it.
You can also see how traffic conditions are likely to affect your arrival time, and you can even get a live view of the traffic conditions on your route.
Lens in Maps
This feature uses AI and augmented reality to help users understand their surroundings and find information about things like nearby ATMs, transit stations, restaurants, and more.
How to use Lens in Maps?
Open Google Maps.
Point your phone's camera at the object or scene you're interested in.
Maps will then overlay information about the object or scene on your phone's screen.
Maps will then show you the place's name, address, hours of operation, and reviews.
Google is also using AI to improve the overall search experience in Maps in other ways. For example, Maps is now better at understanding natural language queries. So, you can search for things in a more natural way. For example, instead of having to type "restaurants near me that deliver," you could simply say "I'm hungry, find me a restaurant that delivers."
In fact, Google is using AI to improve the accuracy of its search results. Like, Maps can now better understand the context of your search query, so it can return more relevant results. For example, if you search for "coffee shops near me," Maps will return results for coffee shops that are actually open, and that are located near your current location.
Overall, AI in Google Maps Search is a positive development.
AI makes Maps more powerful and versatile and also helps users to find the information they need more easily. Let's see whether the feature will turn out to be successful or not, till then stay connected with Oreonow.